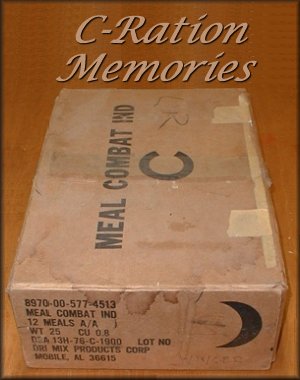 ___________________________________________________
February 10, 2007 - Langhorne, Pennsylvania.
Beside me under my computer desk at work there is an old C-Ration box that came home with me from my time in Vietnam. Inside that box are memories that are very important in the telling of my family's history. Sharing them with the rest of the family has been long overdue. So here are those memories...
Your Son, Brother, Nephew, Husband, Father, Uncle, and Friend,
Allan Leigh Winger
Hebrews 13:7-8
________________________
There are several things within the C-Ration box that contain the memories: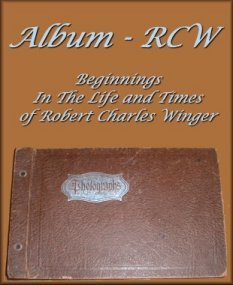 This is an old family photo album passed on to me by my Mother, L. Pauline Winger, who probably received it from my Dad's mother, Myrtle Bixler Winger. All the pages of the album were scanned first as they were originally received except pages 15x, 16x, and 17x. Those pages were put together from extra photos that were scanned. Eventually each picture will have some kind of information written. But for now, here are the album pages in their entirety. All the photos that were scanned are here. There are other photos of course but the scanner needs some attention. RCW stands for Robert Charles Winger, Dad, because this album is dedicated to him who continues to pass on to his family a very rich legacy indeed. We love you Dad. Click on the image above for the Table of Contents.
Old Fanny Farmer Candy Box (to be developed)
Emilio Salvatini Shoe Box (to be developed)
The WWII Scrapbook (to be developed)
Odds and Ends (to be developed)

Winger Project Index